Gyárfás István & Gyémánt Bálint Duo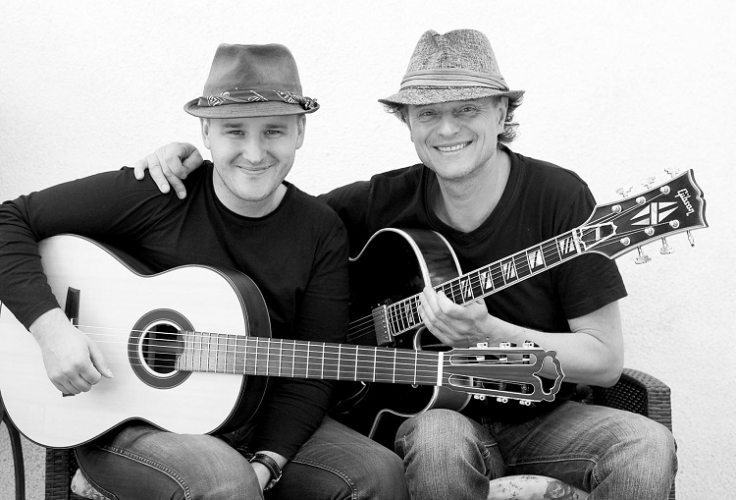 István Gyárfás and Bálint Gyémánt are preparing for a spectacular guitar duel at the Budapest Jazz Club. The two prominent guitarists of the Hungarian jazz scene plan to surprise the audience as well as each other at their second duo concert where they perform swing, blues and bossa classics with a twist.
Gyárfás István – guitar, Gyémánt Bálint – guitar
TICKET SALES:

AT BJC BOX OFFICE:
Opens one hour before the show.


ONLINE:
You can buy your tickets via www.jegymester.hu.
HERE >
PHONE RESERVATION:
Generally you can book tickets or even a table at the concert hall via phone.
Please note that all reserved tickets have to be picked up at least 30 minutes before the concert.
+36 70 413 98 37, +36 1 798 7289
If you haven't visited us yet, you may find other helpful information
HERE>