Tzumo Quartet feat. László Attila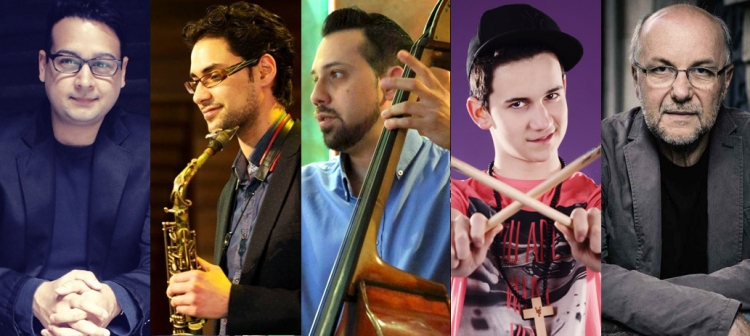 This is another All-Star band, which is especially exciting because of the various ages of the members. They have played together in several other formations, but this is the second time they appear in this lineup - their first show was a great success at Budapest Jazz Club.
László Attila – guitar, Tzumo Árpád – piano, Lakatos Soso Sándor – saxophone, Orbán György – bass, Hodek Dávid – drums
Tickets:
BJC BOX OFFICE:
PROGRAM DAYS: From 7pm in case of shows starting at 8pm, in other cases: one hour before the start of the show.
Tickets can be bought also at Broadway Ticket Office in front of Budapest Jazz Club from Mon-Fri from 10 AM to 6 PM.
Reserved tickets have to be picked up at least 30 minutes before the start of the concert.
If you haven't visited us previously, you may find more helpful info here: