Winners of Lakatos Ablakos Dezsõ Scholarship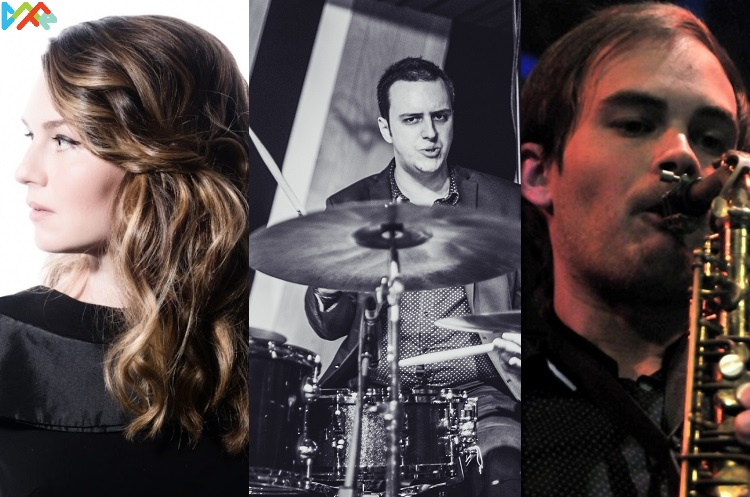 19:00 Karosi Júlia Quartet
With her beautiful voice and her band, she will perform her new works and covers of Béla Bartók composer.
Karosi Júlia – vocal, Tálas Áron – piano, Bögöthy Ádám – bass, Varga Bendegúz – drums
20:00 Serei Dániel Quintet
The quintet will play works of the band leader, Serei Dániel, and compositions of his heroes, such as Wayne Shorter and John Coltrane.
Pálmai Panna – vocal,Oláh Krisztián – piano, Schildkraut Vilmos – bass, Pecze Balázs – trumpet, Serei Dániel – drums
21:00 Ludányi Quartet
This saxophone talent is the perfect combination of youthful slack and the respect of musical traditions. Creativity and improvisations is a must for his group.
Ludányi Tamás – saxophone, Tálas Áron – piano, Bögöthy Ádám – bass, Czirják Tamás – drums
Tickets:
BJC BOX OFFICE:
PROGRAM DAYS: From 7pm in case of shows starting at 8pm, in other cases: one hour before the start of the show.
Tickets can be bought also at Broadway Ticket Office in front of Budapest Jazz Club from Mon-Fri from 10 AM to 6 PM.
Reserved tickets have to be picked up at least 30 minutes before the start of the concert.
If you haven't visited us previously, you may find more helpful info here: