Ari Hoenig Trio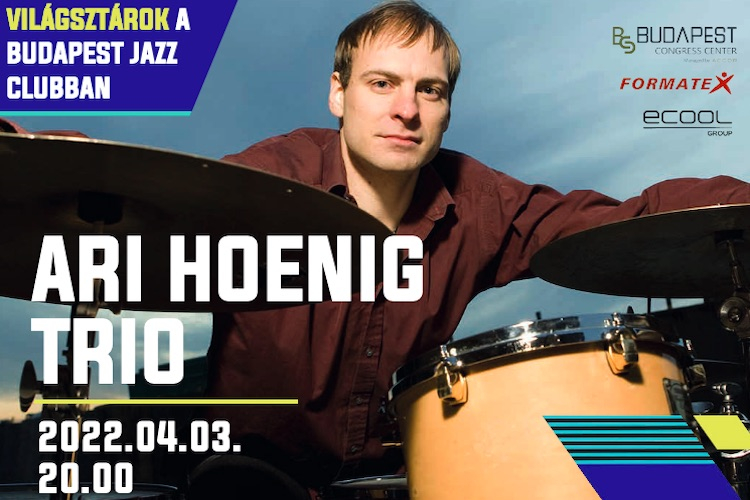 Born in '73, but still playing his instrument with the experimental spirit of young people, Ari Hoenig has opened a new chapter in the history of contemporary jazz drumming. Built from unique algorithms that require a lot of focus, he blends his lightness with creativity with airy ease, while often sounding his drum kit as a melodic instrument with his exciting polyrhythmics and boundary-jerking solutions to amaze his audience.
In connection with the drummers of the BJC world star series, we have repeatedly highlighted the artist's diverse playing style, which is no less unique to Ari Hoenig. A good example of this is that he played with Richard Bona, who toured several times in the early 2000s, and Macy Gray's Chesky, but Seamus Blake's up-tempo swing or Wayne Krantz's psychedelic rock, also accompanied by a bent, funk-pulsation.
Ari Hoenig- drums
Conor Chaplin- bass
Tom Ollendorff- guitar
TICKET SALES:
AT BJC BOX OFFICE:
Opens one hour before the show.

ONLINE:
You can buy your tickets via www.jegymester.hu.
HERE >
PHONE RESERVATION:
Generally you can book tickets or even a table at the concert hall via phone.
Please note that all reserved tickets have to be picked up at least 30 minutes before the concert.
+36 1 798 7289
If you haven't visited us yet, you may find other helpful information
HERE>