BJO feat. Náray Erika, Mark Blake (US) & Nina Josephs (US)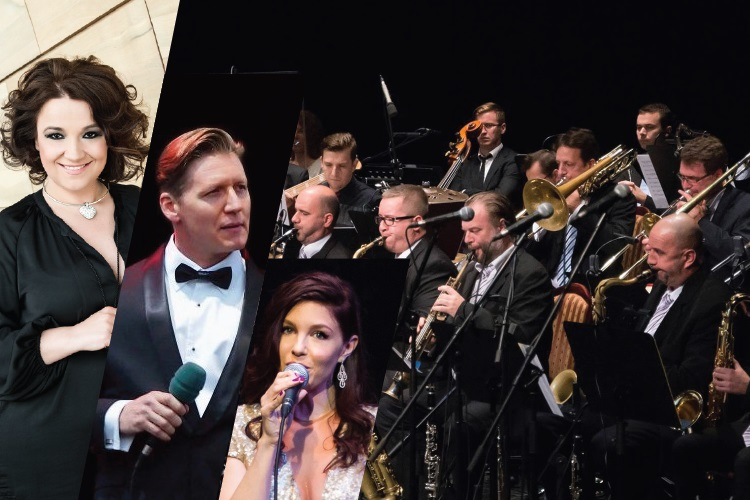 BJO is the most popular big band in Hungary. They have been performing music of the swing era since 1998, and have experimented in almost every area of jazz by now. In the past 20 years, they have had innumerable guest musicians and celebrities join them on stage. This evening, they will host a grand show with three magnificent vocalists - the Hungarian diva Náray Erika, and two American stars, Mark Blake and Nina Josephs, who have both made a career in musical and jazz as well.
TICKET SALES:

AT BJC BOX OFFICE:
Opens one hour before the show.


ONLINE:
You can buy your tickets via www.jegymester.hu.
HERE >
PHONE RESERVATION:
Generally you can book tickets or even a table at the concert hall via phone.
Please note that all reserved tickets have to be picked up at least 30 minutes before the concert.
+36 70 413 98 37, +36 1 798 7289
If you haven't visited us yet, you may find other helpful information
HERE>