Blue Flamingos Quartet feat. Juhász Gábor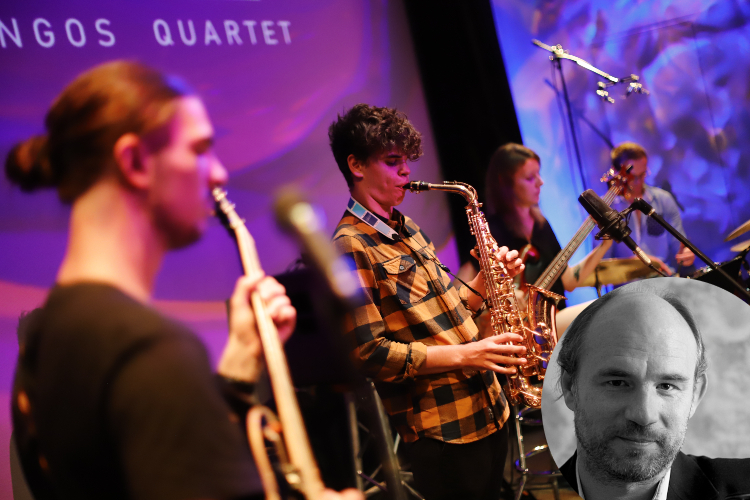 The Blue Flamingos Quartet consists of young musicians. Their repertoire contains original music, but also their most beloved standards, balancing in the triangle of modern, modal jazz and bebop.
What makes the occasion special, is that Gramofon- and Artisjus award-winning jazz guitar player and composer, Juhász Gábor will be joining the group.
Papp Márton – saxophone, Veréb Patrik – guitar, Török Bettina – bass guitar, Stanfel Péter – drums
Guest: Juhász Gábor – guitar
TICKET SALES:
AT BJC BOX OFFICE:
Opens one hour before the show.

ONLINE:
You can buy your tickets via www.jegymester.hu.
HERE >
PHONE RESERVATION:
Generally you can book tickets or even a table at the concert hall via phone.
Please note that all reserved tickets have to be picked up at least 30 minutes before the concert.
+36 1 798 7289
If you haven't visited us yet, you may find other helpful information
HERE>