Cseke Gábor Trio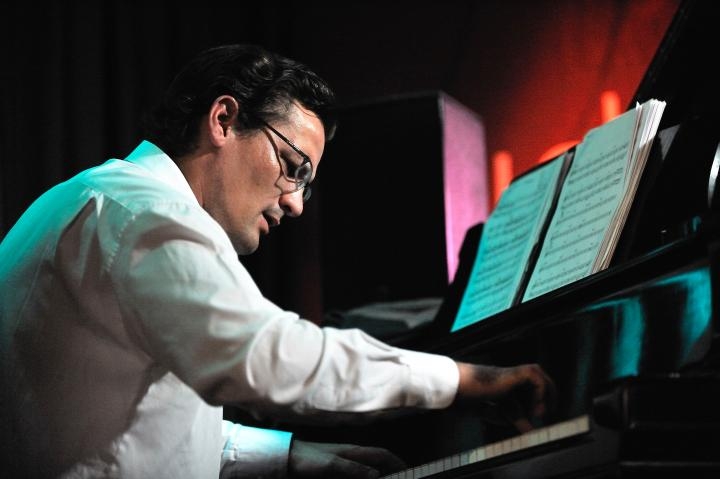 Cseke Gábor on the piano is  a true master of his instrument. He was a key member of the Modern Art Orchestra. In his previous role in the Budapest Jazz Orchestra he played with Peter Erskine and David Liebman as well. He is one of the most brilliant accompanists. His musical soul-mate and long-time fellow musician, bassist Oláh Péter has a beautiful rounded tone, total empathy with and sensitivity to the moods of those he plays with and a fantastic rhythmic sense to boot. The drummer Jeszenszky György is a fantastic all-rounder, excellent in all styles of jazz and a brilliant accompanist. He is the singers' favourite in this country and also the great Liane Carroll's No.1 choice.
Cseke Gábor – piano, Oláh Péer – bass, Jeszenszky György – drums
TICKET SALES:

AT BJC BOX OFFICE:
Opens one hour before the show.


ONLINE:
You can buy your tickets via www.jegymester.hu.
HERE >
PHONE RESERVATION:
Generally you can book tickets or even a table at the concert hall via phone.
Please note that all reserved tickets have to be picked up at least 30 minutes before the concert.
+36 1 798 7289
If you haven't visited us yet, you may find other helpful information
HERE>