World Stars at Budapest Jazz Club: Gulli Briem (Mezzoforte) - "All Star Funk Hungary"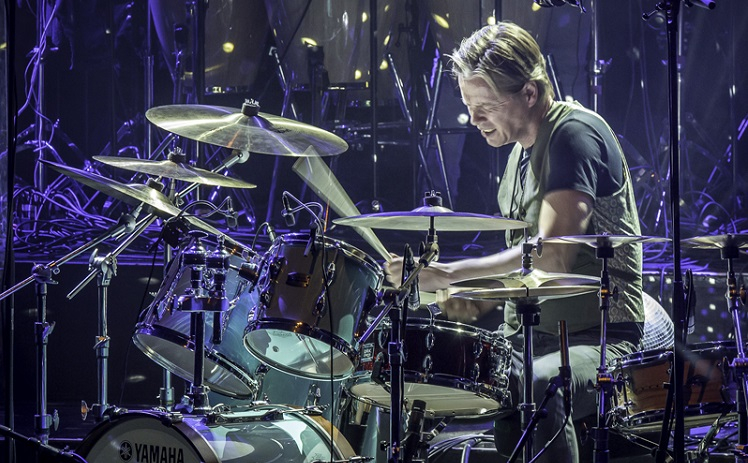 12.04.2023. 20:00 (Wednesday)
Price:
6900
/ / HUF (
full price
/
student and pensioner
/
other discount
)
(There will be no tables in the concert hall this night. The seats may be occupied upon arrival.)
Drummer Gulli Briem (Mezzoforte) will be coming to Budapest Jazz Club 12. April 2023 with his new "Supergroup": All Star Funk - Hungary . He will be performing some of his favourite repertoire, including original compositions, jazz rock classics as well as his favourite Mezzoforte songs.
Gulli has been a backbone for Mezzoforte since the beginning. He is regarded as one of the most talented and innovative drummers in the world of jazz and fusion music, and his work with Mezzoforte has helped to establish the band's distinctive sound. He's worked with different international artists like Steve Hackett (Genesis) Madonna (in Evita), Robben Ford & Djabe from Hungary to name a few. With his new "All Star Funk" band, people can expect a colourful musical night with compositions from legendary jazz rock artists as well as Gulli's original compositions from his solo career. From his Earth Affair albums, Liberté and & "Chapter One" plus some of his personal Mezzoforte favourite music. In Gulli's own words; "I'm looking forward visiting Hungary again with an exiting lineup of versatile and world class Hungarian musicians & friends" .
Briem Gulli – drums, Áron Koós-Hutás – trumpet, Zoltán Dandó – guitar, Zoltán Bubenyák – keyboards, Tamás Barabás – bass guitar
TICKET SALES:
AT BJC BOX OFFICE:
Opens one hour before the show.

ONLINE:
You can buy your tickets via www.jegymester.hu.
HERE >
PHONE RESERVATION:
Generally you can book tickets or even a table at the concert hall via phone.
Please note that all reserved tickets have to be picked up at least 30 minutes before the concert.
+36 1 798 7289
If you haven't visited us yet, you may find other helpful information
HERE>