Eurocable Presents - World Stars at Budapest Jazz Club: Jeff ˝Tain˝ Watts Trio (USA)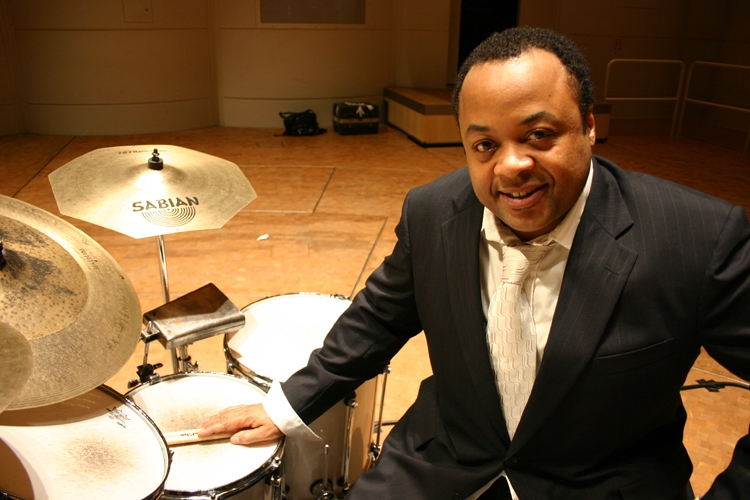 09.02.2017. 20:00 (Thursday)
Price:
5900
HUF
(There will be no tables in the concert hall this night. The seats may be occupied upon arrival.)
Jeff Watts, the drummer they call "Tain," spent his formative years with Wynton and Branford Marsalis, and his compositional skills now command equal attention.

Jeff initially majored in classical percussion at Pittsburgh's Duquesne University, where he was primarily a timpanist, followed by enrollment at the Berklee School of Music. Jeff joined the Wynton Marsalis Quartet in 1981 and proceeded to win three Grammy Awards with the ensemble: Black Codes From The Underground, J Mood and Marsalis Standard Time. Watts left Wynton Marsalis in 1988. After working with George Benson, Harry Connick. Jr. and McCoy Tyner, he joined the Branford Marsalis Quartet in 1989, winning Grammy's for I Heard You Twice the First Time and Contemporary Jazz.

In the film and television industry Jeff has appeared as both a musician on the Tonight Show with Jay Leno and as an actor, Rhythm Jones in Spike Lee's "Mo Better Blues". Jeff joined Kenny Garrett's band after returning to New York in 1995 and continued to record and tour with Branford Marsalis as well as Danilo Perez, Michael Brecker, Betty Carter, Kenny Kirkland, Courtney Pine, Geri Allen, Alice Coltrane, Greg Osby, McCoy Tyner, Steve Coleman, Gonzalo Rubalcaba, Harry Connick Jr, and Ravi Coltrane.
Jeff "Tain" Watts – drums, Paul Bollenback – guitar, Orlando le Fleming – double bass



TICKET SALES:
AT BJC BOX OFFICE:
Opens one hour before the show.

ONLINE:
You can buy your tickets via www.jegymester.hu.
HERE >
PHONE RESERVATION:
Generally you can book tickets or even a table at the concert hall via phone.
Please note that all reserved tickets have to be picked up at least 30 minutes before the concert.
+36 1 798 7289
If you haven't visited us yet, you may find other helpful information
HERE>