LFZE Big Band - demonstration concert // Bendegúz Németh Diploma Concert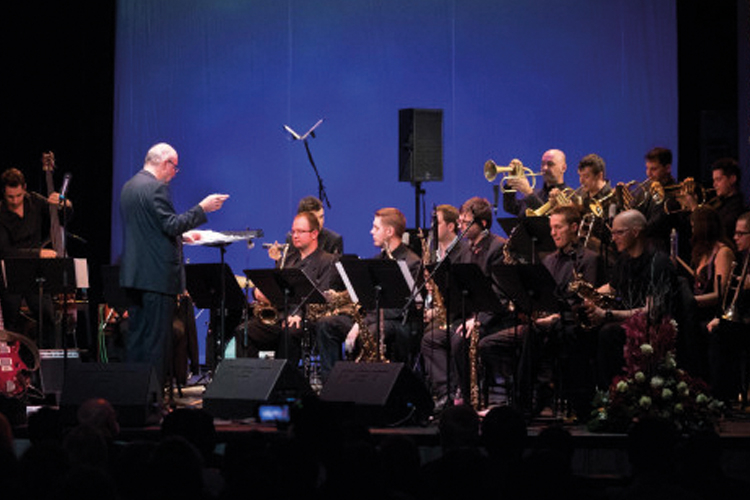 1.LFZE Big Band - demonstration concert
The students of the university bring to life the inexhaustible musical playfulness, led by Attila László, who has been responsible for big band practice for more than thirty-five years.
2. Bendegúz Németh - Diploma concert
(Bendegúz Németh - composition, Levente Kapolcsi-Szabó – piano, Milán Nagy – bass guitar, Bence Baranyi – drums, Martin Nagy, Gellért Vadász, Kristóf Veininger, Csaba Czirok, Edvárd Gergely, Tibor Osvalda – saxophone, preparatory teacher: János Ávéd)
TICKET SALES:
AT BJC BOX OFFICE:
Opens one hour before the show.

ONLINE:
You can buy your tickets via www.jegymester.hu.
HERE >
PHONE RESERVATION:
Generally you can book tickets or even a table at the concert hall via phone.
Please note that all reserved tickets have to be picked up at least 30 minutes before the concert.
+36 1 798 7289
If you haven't visited us yet, you may find other helpful information
HERE>