Myrtill and the Swinguistique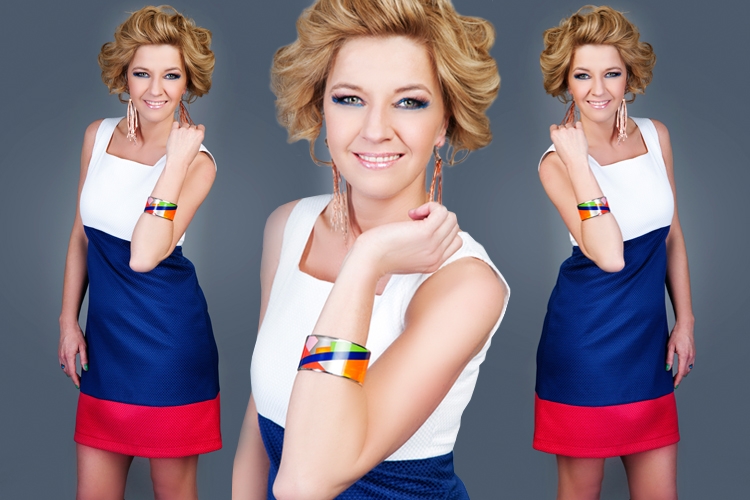 This award-winning multi-lingual Hungarian born Singer, Myrtill Micheller in 1995 majored in French fulling a childhood dream, as indeed she did in 1999 when getting her second degree in Jazz from LFZE as a Jazz Vocalist. 2006, Myrtill & her guitarist Tibor Pinter entered the Voice & Guitar duet competition finishing in the top 8 followed by the release "Same As You". 2006, also saw Myrtill become the vocalist on the popular RTL Klub Dance TV Show. 2007, sees "Same As You", nominated for the best Jazz Album Of The Year Award at the Fonogram Awards. 2012, saw the introduction of Micheller latest project "Swinquistique", with songs selected in French & English arranged in a gipsy swing jazz style. The gang take the show to Gronau, Germany where its received too great acclaim!. 2013, "Swinguistique receives Gold Album Award for Maximum Hungarian sales, along with the release of the next Swinguistique show of classic Hungarian hits.
Micheller Myrtill – vocal, Pintér Tibor – guitar, Pintér László – guitar, Fonay Tibor – bass, Hidász Tamás – drums
TICKET SALES:
AT BJC BOX OFFICE:
Opens one hour before the show.

ONLINE:
You can buy your tickets via www.jegymester.hu.
HERE >
PHONE RESERVATION:
Generally you can book tickets or even a table at the concert hall via phone.
Please note that all reserved tickets have to be picked up at least 30 minutes before the concert.
+36 1 798 7289
If you haven't visited us yet, you may find other helpful information
HERE>