Pintér Zoltán Trio feat. Zana Zoltán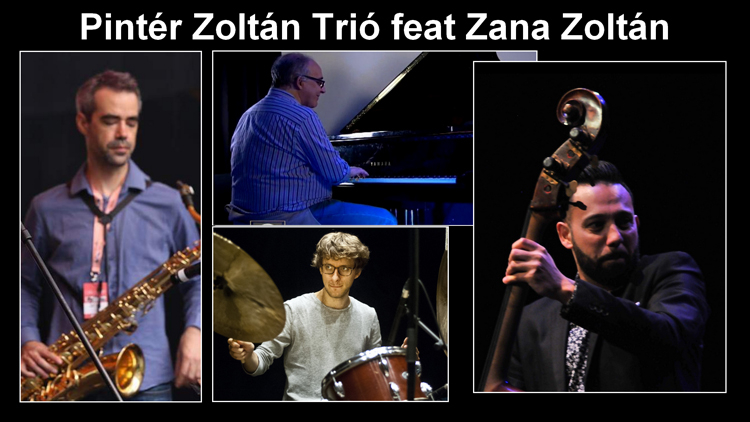 Every jazz pianist's dream is to play in a band where he can achieve his own ideas. The best solution for that is to form a trio, and tonight they invite one extra guest as well.
Pintér Zoltán – piano, Orbán György – bass, Gyárfás Attila – drums, guest: Zana Zoltán – saxophone
TICKET SALES:

AT BJC BOX OFFICE:
Opens one hour before the show.


ONLINE:
You can buy your tickets via www.jegymester.hu.
HERE >
PHONE RESERVATION:
Generally you can book tickets or even a table at the concert hall via phone.
Please note that all reserved tickets have to be picked up at least 30 minutes before the concert.
+36 70 413 98 37, +36 1 798 7289
If you haven't visited us yet, you may find other helpful information
HERE>