Ramón Valle Trio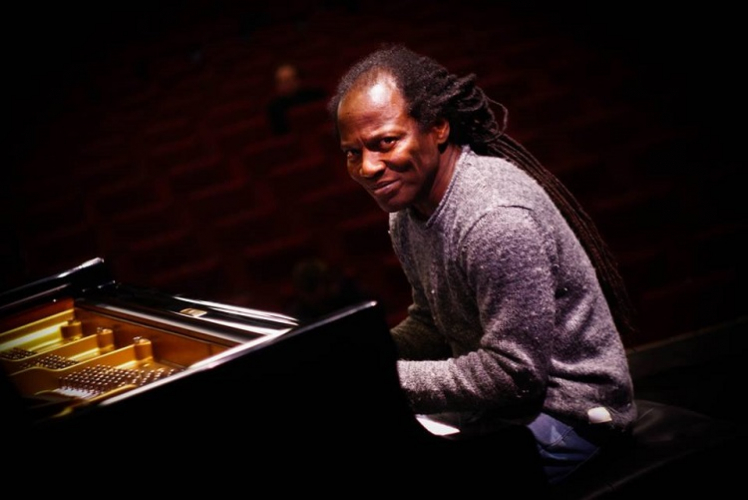 Cuban pianist Ramon Valle is a seasoned veteran with the explosive energy of a racehorse straight out of the gate.
Under the guidance and Management of world-renown Producer Suzi Reynolds, Valle's career has been sculpted to not only showcase his versatility as a composer, arranger, and performer of his own works, but on his newer releases, also offers his own 'take-offs' on the great works of other artists, passionately interpreting the harmonies of Stevie Wonder, the poignant lyrics of Leonard Cohen and the spirit of John Coltrane.
After establishing himself on the jazz festival scene in Mexico, Bogota and Havana, the great Cuban pianist and founder of Irakere, Chucho Valdés, declared Ramon Valle "The greatest talents among our young pianists," when introducing Ramon on his debut album, Levitando in 1993. Valle's original composition, Levitando, has since become a well known Cuban anthem around the world.
The rhythms of Africa that traveled to the Caribbean are entrenched within him, and are a major cornerstone to Valle's Cuban culture.
Ramón Valle – piano, Omar Rodriguez Calvo – bass, Jamie Peet – drum
TICKET SALES:
AT BJC BOX OFFICE:
Opens one hour before the show.

ONLINE:
You can buy your tickets via www.jegymester.hu.
HERE >
PHONE RESERVATION:
Generally you can book tickets or even a table at the concert hall via phone.
Please note that all reserved tickets have to be picked up at least 30 minutes before the concert.
+36 1 798 7289
If you haven't visited us yet, you may find other helpful information
HERE>