World Stars at Budapest Jazz Club: Raul Midón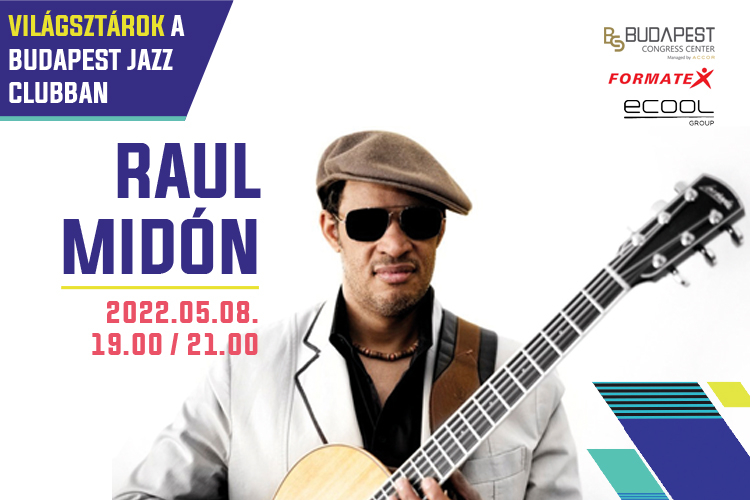 08.05.2022. 19:00 (Sunday)
Price:
6900
HUF
(There will be no tables in the concert hall this night. The seats may be occupied upon arrival.)
Raul describes Midon as a one-man band in New York Times, the main reason for making the sound of his concerts unique with percussion-like guitar playing, a one-handed congae, and the mere capture of guitar strings instead of plucking them. Meanwhile, he plays with ease or just trumpets, the latter without an instrument, masterfully imitating the characteristic tone of a brass instrument with his mouth.
Born in New Mexico, the guitarist-singer completed his career in New York. It exploded into the public consciousness in 2006 with its song State of Mind, which has been on nearly 3 million views on YouTube since then.
The artist, apostrophized as a "eclectic adventurer" by People magazine, has also worked with Sting, Herbie Hancock, Snoop Dog and Richard Bona in recent years.
He has performed in Hungary only once so far, in 2016, at the invitation of the Budapest Jazz Orchestra, where he gave a memorable, sold-out concert at MOM Kult.


TICKET SALES:
AT BJC BOX OFFICE:
Opens one hour before the show.

ONLINE:
You can buy your tickets via www.jegymester.hu.
HERE >
PHONE RESERVATION:
Generally you can book tickets or even a table at the concert hall via phone.
Please note that all reserved tickets have to be picked up at least 30 minutes before the concert.
+36 1 798 7289
If you haven't visited us yet, you may find other helpful information
HERE>