World Stars at Budapest Jazz Club: SCOTT HENDERSON TRIO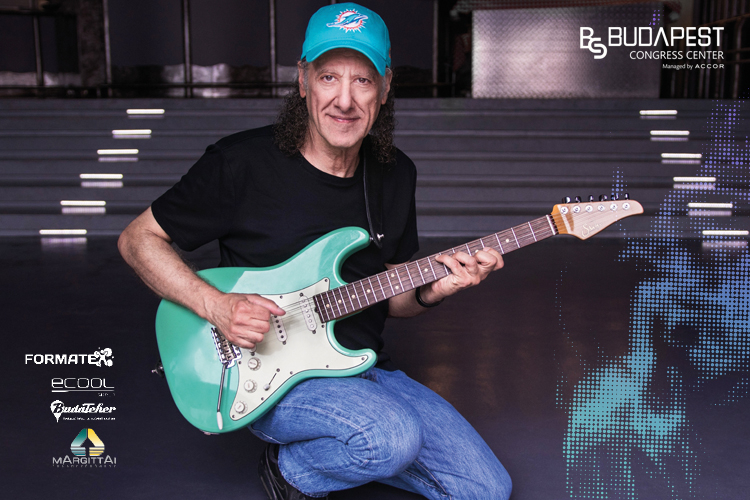 17.03.2023. 20:00 (Friday)
Price:
6900
/ / HUF (
full price
/
student and pensioner
/
other discount
)
(There will be no tables in the concert hall this night. The seats may be occupied upon arrival.)
SOLD OUT!
Scott Henderson continues to deliver his passion with the guitar, now at his very best; he walks the line between jazz and blues while flaunting the power of both. This trio brings out Henderson´s versatility. Few people in music can do what Henderson does, moving from the guitar fury of Hendrix and Stevie Ray Vaughan to the harmonic
heights of Herbie Hancock in just a few bars.
The busiest of Henderson's bands, it's a trio that satisfies both the repertoire and sound requirements of worldwide Henderson fans.
Scott Henderson has performed with violinist Jean-Luc Ponty, bassist Jeff Berlin, Weather Report's Joe Zawinul, and was the original guitarist for the Chick Corea Elektric Band.
Scott Henderson – guitar, Romain Labaye – bass, Archibald Ligonniere – drums
19.30 - Support Act by Jeff Aug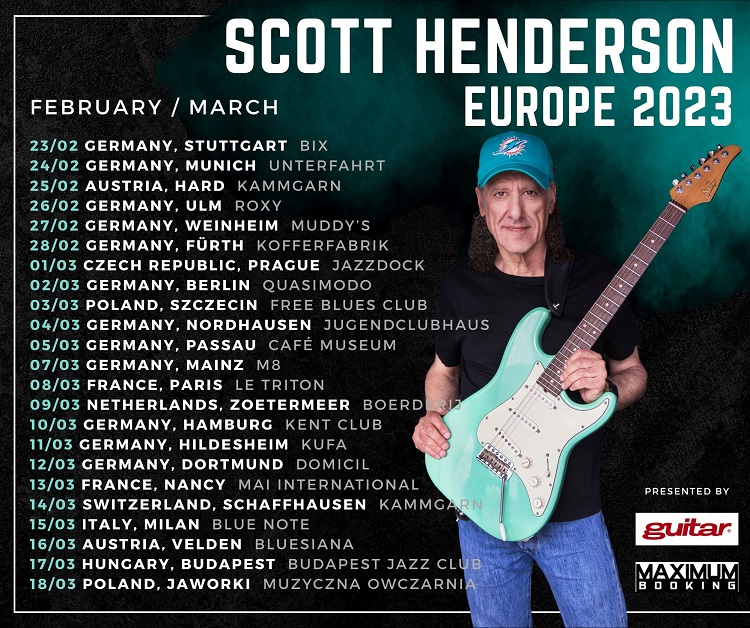 TICKET SALES:
AT BJC BOX OFFICE:
Opens one hour before the show.

ONLINE:
You can buy your tickets via www.jegymester.hu.
HERE >
PHONE RESERVATION:
Generally you can book tickets or even a table at the concert hall via phone.
Please note that all reserved tickets have to be picked up at least 30 minutes before the concert.
+36 1 798 7289
If you haven't visited us yet, you may find other helpful information
HERE>