Solati feat. Snétberger Ferenc & Tony Lakatos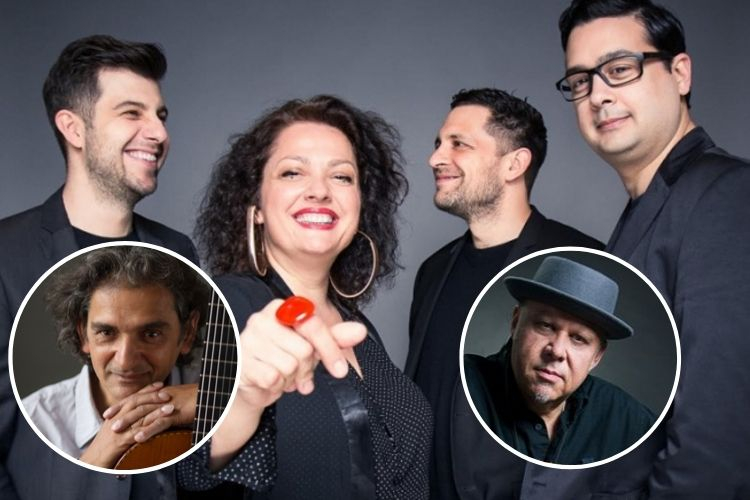 Solati Band formed in 2016 by Tzumo Árpád pianist, who graduated from two world famous musical institutions : the Berklee College of Music in Boston and the Thelonious Monk Institute at USC in Los Angeles. In the US, he studied with Herbie Hancock, Ron Carter, Terence Blanchard and Wayne Shorter.
Solati band combines the characteristics of jazz with Hip-Hop, Neo Soul, and R'n'B. The music is written by pianist Tzumo Árpád, and the author of the lyrics is Kriszta Pocsai, who makes the music whole with her brilliant voice.
Pocsai Kriszta – vocal, Tzumo – keyboards, Heilig Tomi – bass guitar, Toni Snétberger – drums
guests: Snétberger Ferenc – guitar, Tony Lakatos – saxophone
TICKET SALES:

AT BJC BOX OFFICE:
Opens one hour before the show.


ONLINE:
You can buy your tickets via www.jegymester.hu.
HERE >
PHONE RESERVATION:
Generally you can book tickets or even a table at the concert hall via phone.
Please note that all reserved tickets have to be picked up at least 30 minutes before the concert.
+36 70 413 98 37, +36 1 798 7289
If you haven't visited us yet, you may find other helpful information
HERE>