Chartapack Presents: Studio11 Ensemble feat. Szőke Nikoletta, Fekete-Kovács Kornél, Galyas László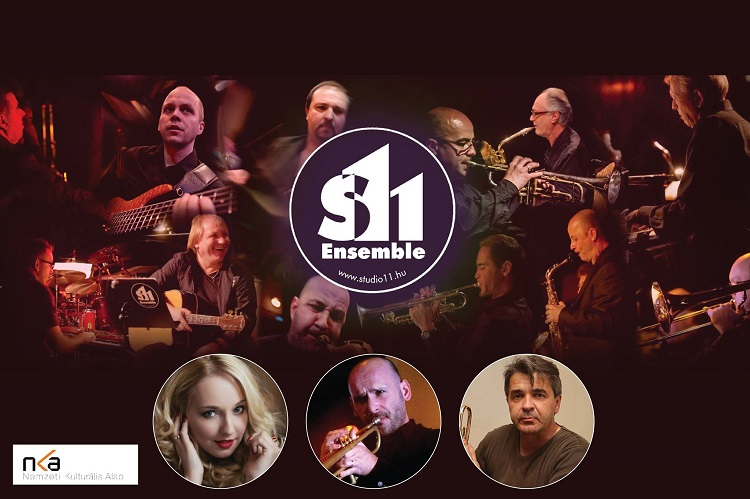 12.05.2018. 20:00 (Saturday)
Price:
2200
/
1800
HUF (
full price
/
student and pensioner
)
Every two months, the legendary big band performs with a brilliant soloist of the Hungarian jazz scene. They mostly play the  works of iconic performers in their own jazzy style. This time, one of the most popular Hungarian songstresses, Szőke Nikoletta will be their guest.
Rátonyi Róbert – piano, Barbinek Gábor – trombone, Boegán Péter – drums, Csejtei Ákos – saxophone, flute, Ducsai Szabolcs – trumpet, Gátos Iván – keyboards, Kalmus Pál – saxophone, clarinet, flute, Magyar Ferenc – trumpet, Nagy Balázs – saxophone, clarinet, Takács Donát – bass guitar, Tóth Gyula – guitar, Zsoldos Béla – vibraphone, percussions
Star guests: Szőke Nikoletta – vocal, Fekete-Kovács Kornél – trumpet, Galyas László – trumpet

TICKET SALES:
AT BJC BOX OFFICE:
Opens one hour before the show.

ONLINE:
You can buy your tickets via www.jegymester.hu.
HERE >
PHONE RESERVATION:
Generally you can book tickets or even a table at the concert hall via phone.
Please note that all reserved tickets have to be picked up at least 30 minutes before the concert.
+36 1 798 7289
If you haven't visited us yet, you may find other helpful information
HERE>