Szalóky Group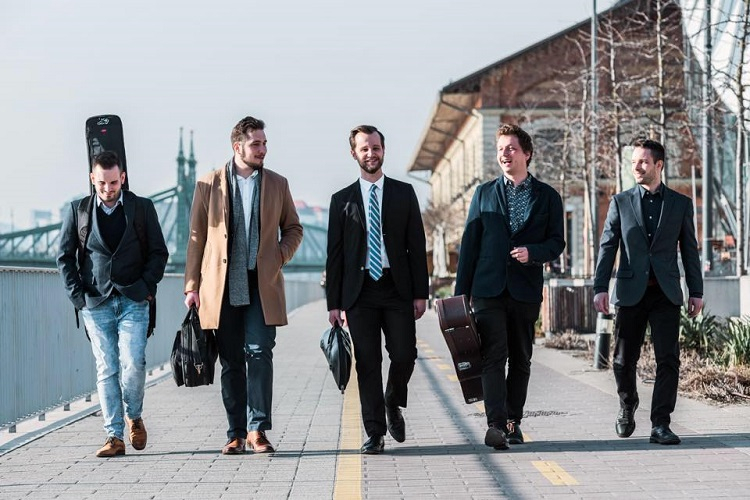 This brilliant young band appearing for the first time for the Harmónia Jazz Workshop has been together since September 2018. They are all committed jazz musicians who play contemporary jazz while respecting the traditions of the genre. Their repertoire is constantly broadening with programmes built around some of the defining masters of jazz like Duke Ellington or a whole evening dedicated to the emergence of bebop.
Szalóky Balázs – trombita, Raboczki Balázs – szaxofon, Gálffy Gergely – guitar, Farkas Zsolt – zongora, Maros Rudolf – bőgő, Müller Tamás – dob
TICKET SALES:

AT BJC BOX OFFICE:
Opens one hour before the show.


ONLINE:
You can buy your tickets via www.jegymester.hu.
HERE >
PHONE RESERVATION:
Generally you can book tickets or even a table at the concert hall via phone.
Please note that all reserved tickets have to be picked up at least 30 minutes before the concert.
+36 1 798 7289
If you haven't visited us yet, you may find other helpful information
HERE>