Terence Blanchard E-Collective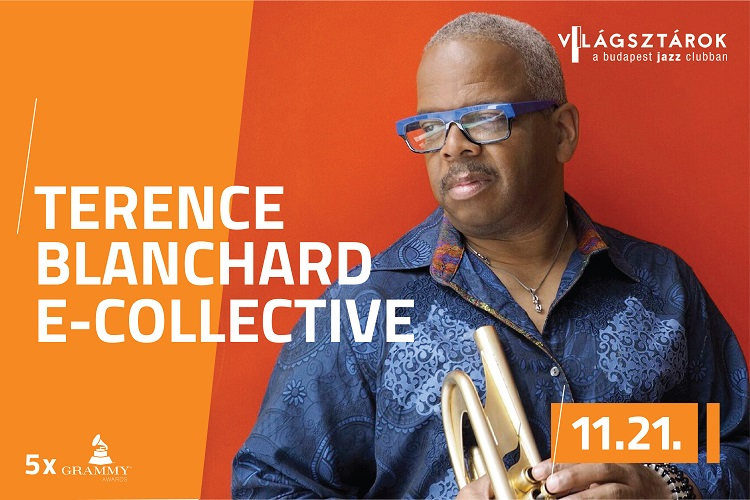 Terence Blanchard is one of the most significant jazz trumpeters, who started his career during the '80s in Lionel Hampton Orchestra, and continued in Art Blakey Jazz Messenger. After 1990, he founded a formation with Donald Harrison, and started his solo career. Besides giving birth to over 30 records with the participation of the most famous characters of jazz music and several awards and nominations, he is well known for composing music to many films. His 2005 album Flow received two Grammy award nominations and was produced by Herbie Hancock.
In 2005, he won the Grammy for Best Instrumental Jazz Album besides McCoy Tyner, Gary Bartz, Christian McBride and Lewis Nash for participating in McCoy's album Illuminations. After experimenting in straight-ahead and hard-bop, he recorded his newest groovy, funky album Breathless with his E-Collective formation at Blue Note Reocrds. During an interview, he said that composing for films might be fun, but nothing can beat performing at a jazz cub. On the 21st of november, the audience of Budapest Jazz Club can experience this feeling with the five.member Terence Blanchard E-Collective.
Terence Blanchard – trumpet, Charles Altura – guitar, Fabian Almazan – piano, David Ginyard, Jr. – bass, Oscar Seaton – drums
TICKET SALES:
AT BJC BOX OFFICE:
Opens one hour before the show.

ONLINE:
You can buy your tickets via www.jegymester.hu.
HERE >
PHONE RESERVATION:
Generally you can book tickets or even a table at the concert hall via phone.
Please note that all reserved tickets have to be picked up at least 30 minutes before the concert.
+36 1 798 7289
If you haven't visited us yet, you may find other helpful information
HERE>