Troschel - Stumbras - Szendrődy Band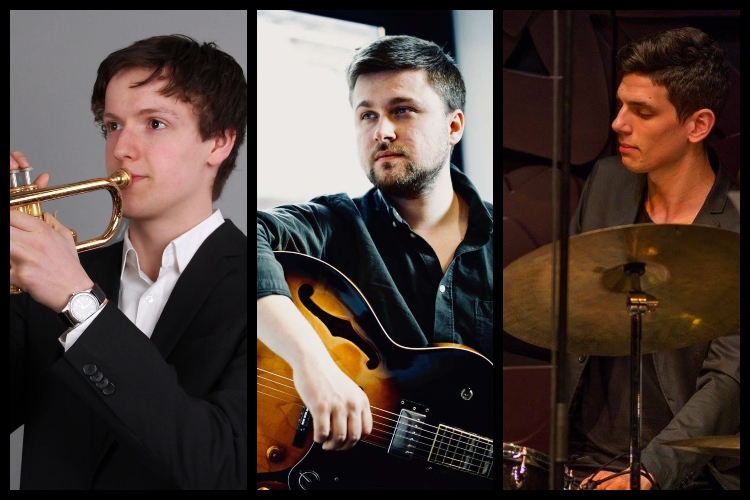 The richly talented young jazz players Benny Troschel, Mindaugas Stumbras and Szecső Szendrődy met during their tour with the renowned Jazz World Orchestra in 2018, mutually got inspired with their playing and decided to form a band. An especially remarkable endeavor since they all come from a completely different international background!
Benny Troschel – trumpet, Mindaugas Stumbras – guitar, Szecső Szendrődy – drums 
TICKET SALES:

AT BJC BOX OFFICE:
Opens one hour before the show.


ONLINE:
You can buy your tickets via www.jegymester.hu.
HERE >
PHONE RESERVATION:
Generally you can book tickets or even a table at the concert hall via phone.
Please note that all reserved tickets have to be picked up at least 30 minutes before the concert.
+36 70 413 98 37, +36 1 798 7289
If you haven't visited us yet, you may find other helpful information
HERE>