Tony Lakatos Web-Web Project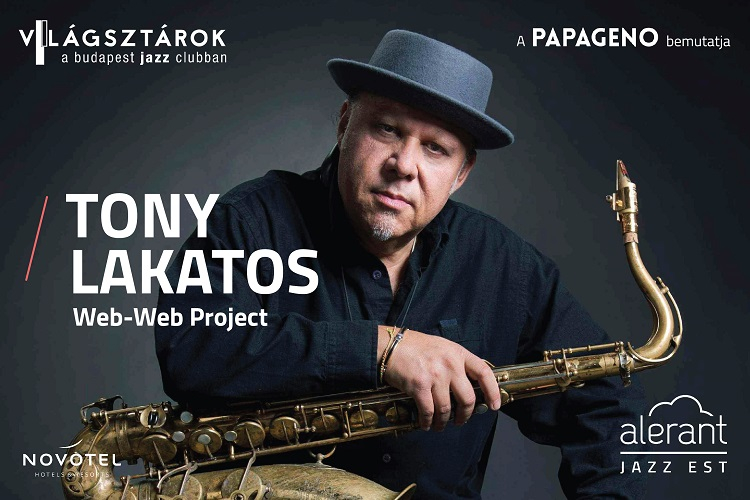 Tony Lakatos is an internationally acclaimed world class soloist. In the past decades, he has played with musicians such as Terri Lynne Carrington, Al Foster, Billy Hart, and Anthony Jackson. He is one of the busiest saxophone players, but besides his performances, he has time to compose music as well. He can be heard as bandleader on approximately 20 albums, including the '97 album Generation X, which has been recorded with the outstanding character of the era, Randy Bracker.
Thsi night, he will introduce his new album called Oracle with his newest project, Web-Web. The specialty of the album is that it was recorded in a day, and consists of only the first takes of each song. The band members are all important members of the European jazz scene.
Tony Lakatos – saxophone, Roberto Di Gioia – keyboards, effects, percussions, Christian von Kaphengst – bass, Peter Gall – drums
TICKET SALES:

AT BJC BOX OFFICE:
Opens one hour before the show.


ONLINE:
You can buy your tickets via www.jegymester.hu.
HERE >
PHONE RESERVATION:
Generally you can book tickets or even a table at the concert hall via phone.
Please note that all reserved tickets have to be picked up at least 30 minutes before the concert.
+36 70 413 98 37, +36 1 798 7289
If you haven't visited us yet, you may find other helpful information
HERE>