Zádor & Kováts duo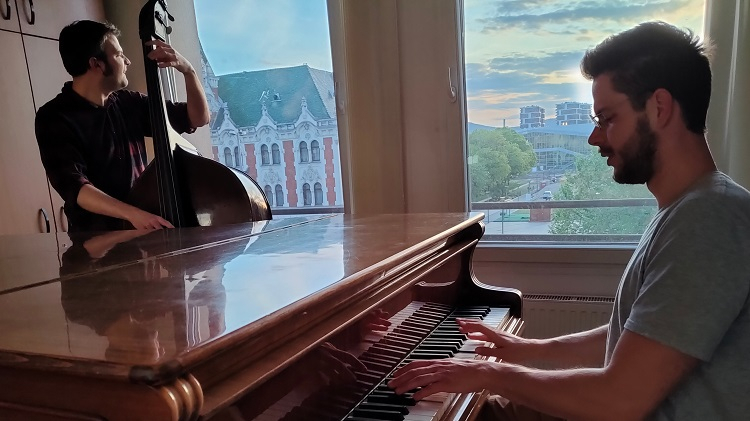 The Zádor – Kováts duo was formed in 2016. In their music, the two instruments engage in a dialogue based on the themes of their own compositions, in which the alternation of consonant and dissonant harmonies creates tension. Their works are typically born out of improvisation, with both composed ideas and spontaneous instrumental reflections, almost reminiscent of free music. Their exchange of ideas is based on their album 'Thoughts from the Outskirts', released in autumn 2018, but this concert will also feature some potential hits from their forthcoming second album. The duo's artistic mission is to perform music interspersed with pre-composed passages, but essentially improvised, in a way that is understandable and enjoyable for listeners less familiar with the jazz genre – without compromise.
Zádor Oszkár – piano, Kováts Zoltán – double bass
TICKET SALES:
AT BJC BOX OFFICE:
Opens one hour before the show.

ONLINE:
You can buy your tickets via www.jegymester.hu.
HERE >
PHONE RESERVATION:
Generally you can book tickets or even a table at the concert hall via phone.
Please note that all reserved tickets have to be picked up at least 30 minutes before the concert.
+36 1 798 7289
If you haven't visited us yet, you may find other helpful information
HERE>