Archive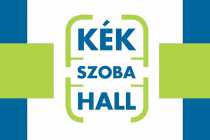 24.02.2013. 20:00 (Sunday)
KékSzobaHall - Premier
Price: 2700 HUF
Theatre nights at Budapest Jazz Club!
Please, notice that the event's language is Hungarian.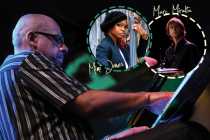 07.02.2013. 20:00 (Thursday)
ALERANT Jazz Night - World Stars at Budapest Jazz Club: Luis Perdomo Trio |USA| - Luis Perdomo and Controlling Ear Unit
Price: 3900 HUF
(There will be no tables in the concert hall this night. The seats may be occupied upon arrival.)
Luis Perdomo is one of New York's most eloquent jazz pianists. He began his formal study at Manhattan School of Music and finished at Masters at Queens College with the legendary Sir Roland Hanna.

2023
2022
2021
2020
2019
2018
2017
2016
2015
2014
2013