Archive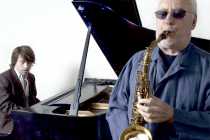 26.11.2013. 20:00 (Tuesday)
World Stars at Budapest Jazz Club: Lee Konitz & Dan Tepfer Duo (USA)
Price: 5900 HUF
(There will be no tables in the concert hall this night. The seats may be occupied upon arrival.)
Generally considered one of the main figures in the cool jazz movement, Konitz has also performed successfully in bebop and avant-garde settings.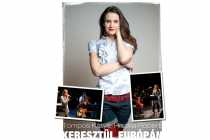 03.11.2013. 20:00 (Sunday)
Across Europe - Tompos Kátya & Hrutka Róbert album release concert
Price: 3300 HUF
Theatre nights at Budapest Jazz Club.
Please, notice that the event's language is Hungarian.
2023
2022
2021
2020
2019
2018
2017
2016
2015
2014
2013