Archive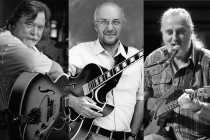 27.04.2013. 20:00 (Saturday)
ALERANT Jazz Night: Babos & László & Tátrai Guitar Trio
Price: 2000 / 1600 HUF (full price / student and pensioner)
With participation of Pluto Horváth József bass guitar player and Solti János drummer.
Guitar heros on the stage: Babos Gyula, Tátrai Tibor and László Attila all have Liszt-award.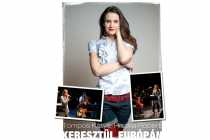 21.04.2013. 20:00 (Sunday)
Across Europe - Tompos Kátya & Hrutka Róbert album release concert
Price: 2700 HUF
Theatre nights at Budapest Jazz Club.
Please, notice that the event's language is Hungarian.
2023
2022
2021
2020
2019
2018
2017
2016
2015
2014
2013