Archive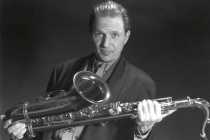 28.02.2014. 20:00 (Friday)
World Stars at Budapest Jazz Club - ALERANT Jazz Night: Jerry Bergonzi Quartet (USA)
Price: 5900 HUF
(There will be no tables in the concert hall this night. The seats may be occupied upon arrival.)
Jerry Bergonzi's career started in the late 70's with one of the most-in-demand formations of those days, the Dave Brubeck Quartet.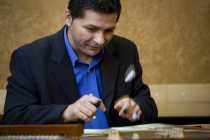 08.02.2014. 19:00 (Saturday)
Roma Fókusz: Lukács Miklós Trio
Price: 1400 / 1000 HUF (full price / student and pensioner)
Miklós Lukács is the unsurpassable master of the cimbalom who plays this folk instrument characteristic of our region typical of our region not only with astonishing virtuosity that the audience has the impression the instrument has been invented only to use while playing jazz music.

2023
2022
2021
2020
2019
2018
2017
2016
2015
2014
2013