Archive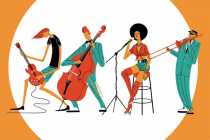 02.12.2015. 22:00 (Wednesday)
FREE Jam Session Nights: BJC BEAT JAM
Free
Even we were taken by surprise by the immense success of our Summer Jam Session events. Therefore, we decided to continue the series throughout the year with groovy and funky sounds. Each Wednesday BJC Beat Jam will present you the most mind-blowing side of jazz.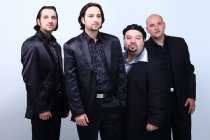 02.12.2015. 20:00 (Wednesday)
PORT.HU Jazz Evening: Finucci Bros Quartet - Jazz Legendák: I. Legendás Jazz-Hegedűsök
Price: 1400 / 1000 HUF (full price / student and pensioner)
Finucci Bros Quartet presents the outstanding instrumentalists  and  epoch-making  composers of jazz.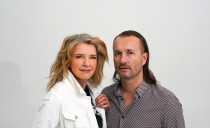 01.12.2015. 20:00 (Tuesday)
Voice & Guitar: Micheller Myrtill & Pintér Tibor Duo
Price: 1600 / 1200 HUF (full price / student and pensioner)
The amusing way they perform evergreens and standards attracts a huge audience every month, and has a large number of frequenters.
2023
2022
2021
2020
2019
2018
2017
2016
2015
2014
2013