Archive
02.04.2016. 20:00 (Saturday)
Price: 1400 / 1000 HUF (full price / student and pensioner)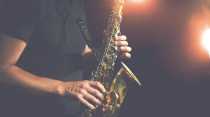 01.04.2016. 22:30 (Friday)
FREE Jam Session Nights: FREE BJC JAM SESSION
Free
Anything can happen on the weekend jam nights when the most popular Hungarian musicians create random formations and play true bebop to entertain the audience.
01.04.2016. 20:00 (Friday)
Harmónia Jazzműhely: Borbély Mihály Balkán Jazz Project
Price: 1400 / 1000 HUF (full price / student and pensioner)
The Balkan Jazz Project is the latest formation assembled by Mihaly Borbely for which he has picked the most like-minded musicians.

2023
2022
2021
2020
2019
2018
2017
2016
2015
2014
2013