Archive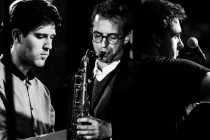 02.07.2016. 20:30 (Saturday)
Hegyi-Tóth-Tálas Trio
Price: 1400 / 1000 HUF (full price / student and pensioner)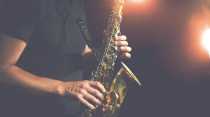 01.07.2016. 22:30 (Friday)
FREE Jam Session Nights: FREE BJC JAM SESSION
Free
Anything can happen on the weekend jam nights when the most popular Hungarian musicians create random formations and play true bebop to entertain the audience.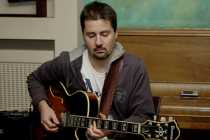 01.07.2016. 20:30 (Friday)
Trio DeLyra
Price: 1400 / 1000 HUF (full price / student and pensioner)
Trio DeLyra plays compositions of guitarist Robert Dely. The drummer is Dániel Serei, who is well-known for playing in Budapest Jazz Orchestra. Viktor Hárs, who has been around for more than twenty years, will be playing the bass.
2023
2022
2021
2020
2019
2018
2017
2016
2015
2014
2013