Archive
04.07.2018. 22:30 (Wednesday)
FREE Jam Session Nights:
Free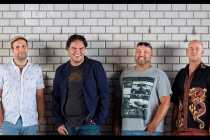 04.07.2018. 20:30 (Wednesday)
Tóth Bagi Csaba Balkan Union
Price: 1600 / 1200 HUF (full price / student and pensioner)
The aim of Tóth Bagi Csaba guitar player's band is to create a common language of several parts of the world with the help of music.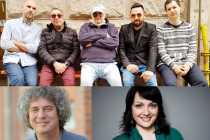 03.07.2018. 20:30 (Tuesday)
Szakcsi 75. - Rákfogó feat. Pocsai Kriszta & Dés László
Price: 3500 HUF
(There will be no tables in the concert hall this night. The seats may be occupied upon arrival.)
Szakcsi Lakatos Béla is a Hungarian jazz legend, and he is preparing with a very special birthday celebration.
2023
2022
2021
2020
2019
2018
2017
2016
2015
2014
2013