Archive
01.07.2020. 22:30 (Wednesday)
FREE Jam Session Nights:
Free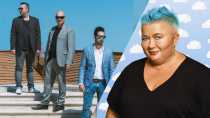 01.07.2020. 20:30 (Wednesday)
ALERANT Jazz Night: Révész Richárd Latin Trio feat. Falusi Mariann
Price: 2400 / 2000 HUF (full price / student and pensioner)
(There will be no tables in the concert hall this night. The seats may be occupied upon arrival.)
Richárd Révész is one of the most talented pianist of this country. With his band he plays real jazzy latin vibes.

2023
2022
2021
2020
2019
2018
2017
2016
2015
2014
2013