Archive
04.04.2022. 22:00 (Monday)
Ecool Jazz Night:
Free

04.04.2022. 18:00 (Monday)
Jazz Faculty of Bartók Béla Conservatory's vocal exam concert
Free
Students of the Jazz Faculty of Bartók Béla Conservatory are the most talented and and the youngest jazz singers of their generation.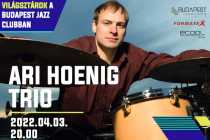 03.04.2022. 20:00 (Sunday)
World Stars at Budapest Jazz Club: Ari Hoenig Trio
Price: 5900 HUF
(There will be no tables in the concert hall this night. The seats may be occupied upon arrival.)
Born in '73, but still playing his instrument with the experimental spirit of young people, Ari Hoenig has opened a new chapter in the history of contemporary jazz drumming.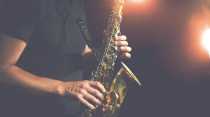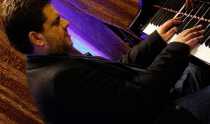 02.04.2022. 11:00 (Saturday)
Mesehajó: Frakk, a macskák réme – Mesemusical csaholással és macskakergetéssel
Price: 2500 HUF
Children's program in Hungarian language.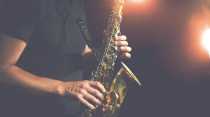 01.04.2022. 20:00 (Friday)
Harmónia Jazzműhely: Révész Richárd Latin Quartet feat. Yulaysi Miranda & Marcelo Ramos
Price: 2000 / 1600 HUF (full price / student and pensioner)
Richárd Révész is one of the most talented pianist of this country. With his band he plays real jazzy latin vibes.

2023
2022
2021
2020
2019
2018
2017
2016
2015
2014
2013